BLAU Solicitors
Real Estate lawyers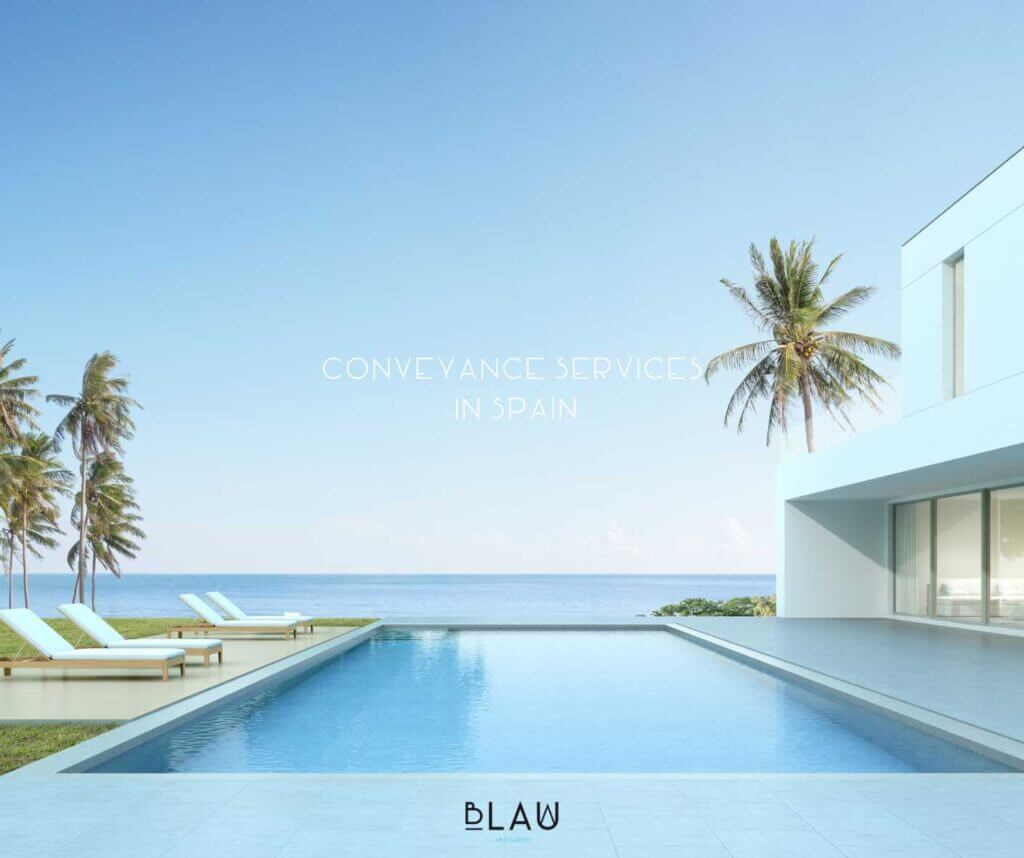 The legal matters of purchasing real estate in Spain can become a headache for non-resident and expats buyers, we know it, and that is why we work hard to provide a hassle-free home buying experience. 
Our goal is for you to face the entire property purchase process and relocation to Costa Blanca with a relaxed and positive attitude. 
You will feel the tranquility and legal security of having the best lawyers in Orihuela Costa always available and fully involved in helping you achieve a dream life in Spain.
At Blau Abogados, we avoid complications and focus on explaining things simply and clearly. All our clients agree on one thing:
"Nothing is too much trouble for Blau Abogados"
– Buying a home in Spain
– Selling a house in Spain
– Off-Plan property Purchases
– Buying a plot & construction projects
– Long term rentals or rent to buy
– Real Estate investments in Spain
Enjoy Spain

while we do all the boring paperwork on your behalf
We

manage t

he

entire conveyance process
From drafting contracts, obtaining mandatory documents (NIE), checking the legalities, signing and registering the deed…To paying all taxes, changing ownership and ordering direct debit payments of all taxes and supplies. AH! and of course we'll manage your annual taxes as residents or non-residents while living in Spain.

We are highly focused on providing the best conveyancing services
The Conveyance Process: Buying Property in Spain
 

1.

Before Purchasing Real Estate:
– We will help you establish initial contact with sellers based on your exact real estate needs.
– Our solicitors perform a complete legal evaluation of the property.
– Blau Abogados negotiates, and then prepares the private purchase contract for any real estate property.
– We develop a comprehensive Off-Plan property purchase package to protect your investment.
– We help you obtain your tax identification (NIE) number, Spanish bank account and Power of Attorney (when required).
2.

At the Time of Your Purchase:
– Our goal is to guide our clients through a safe and comfortable buying experience with the maximum legal guarantees.
– We provide complete support including: translation services, attending the notary and assistance signing of title deeds.
3.

Support After Your Purchase:
– Our services do not end after the purchase agreement is signed.
– We will register your deeds at the land registry and help change over of all utility services.
– We provide comprehensive tax services including resident and non-resident taxes, as well as landlord tax services.
The testimonials, our guarantee
Carmen provided a quick response to our 1st contact, well ahead of 2 other Swedish talking attornies in the Murcia region contacted. The services delivered in connection with our aquisition of an apartment at Las Terrazas de la Torre met our expectations and without any problem. The whole process went smootly between our first down payment in april, formal aquisition in July, and our first 3 weeks stay in August. We could certainly recomend Blau Abogados.

Hans & Kicki from Sweden, now vacation residents at La Islas at Las Terrazas de la Torre.
Blau Abogados provided us with friendly, efficient and a professional service with the purchase of our property at Hacienda Del Alamo Golf Resort. Carmen kept us upto date through every step of the way and she was very transparent from the beginning about the whole process and all the anticipated costs including local taxes and their fees.

Blau Abogados were not the first solicitors we contacted to assist in purchasing our property, but we chose them because we had a good feeling about them and we were right. I will not hesitate to recommend Carmen and Blau Abogados again ( a friend also used their services on my recommendation) or use them again in the future.
We would just like to say a big thankyou to Carmen and her team at Blau solicitors  Her knowledge and expertise are second to none when we purchased our house in Spain

Carmen helped us every step of the way from negotiating with builders, money transfers, payment of taxes and legal fees, right up to the final signing of contracts and handover with the notary everything was transparent and smooth. Carmen knows exactly how to hop and skip her way through all the Spanish red tape her fluency in English made communication a piece of cake.

When you first meet Carmen she is the perfect lady, a delight to share company with, however she is formidable force, should any Spanish builder try to cut corners, they do so at their peril. Carmen will soon have them back in line, it's great to know she has your back at all times.

Buying a house is a complicated procedure in a foreign country, without the right help it can be an expensive minefield, thankfully Blau solicitors are there to help.

Thanks again Carmen we could not have done it without you. You're the best.
We used Blau on a property transaction and found them to be great, really diligent, with good attention to detail and at a very competitive price. In the transaction we felt very secure because they were ensuring that things a non-native buyer wouldn't spot were being taken care of. It's always a concern when doing something in a different jurisdiction that you might get caught out with something you don't know about or have an unforseen cost because of how things work in other countries. Thankfully this wans't the case and where there were issues arising they were flagged well in advance. Highly recommend.
For the purchase of our house we have met a very reliable lawyer with Blau Abogados. Thanks to their excellent help, the process for the purchase of our house has gone smoothly. In addition, we are very pleased with all the services offered. Blau Abogados is ready for us in every situation. Top!