Conveyance and Property Law Specialists
About Our Law Firm
We are a law firm specializing in real estate law and helping non-residents purchase property in Spain.
We are a small, but highly experienced and energetic real estate law firm that is hyper-focused on making the sale of properties as easy as possible. We are conveyancing experts.
Our independent solicitors know the difficulties and legal process involved with purchasing real estate outside of your home country. Our knowledge and expertise help you minimize the legal hassle and speed up the sale process.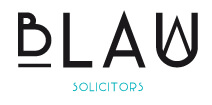 Our leading specialty is working with non-residents and foreign buyers to purchase properties for sale, which can become a very lengthy and costly process. Our law firm will handle all of the legal issues involved at no added expense to the buyer. In Spain, the law is sometimes different from one town to other, and also taxes can be very different form one autonomous community to another. We are highly knowledgeable on all the intricacies involved with buying property in Alicante (Costa Blanca) or in Murcia (Costa Cálida).
Over the years we have cultivated many mutually beneficial relationships with dependable home inspectors, zoning authorities, contractors and mortgage brokers. Because of the lengthy legal process involved with the purchase of international properties, our relationships make the sale process easier and more cost effective.
OUR LAW FIRM,
YOUR BEST SOLUTION

Tomás Conejero
Partner
Tomás is a highly experienced solicitor that has always been involved in the real estate sector. He has extensive experience in urban planning, construction and administrative law. Tomás advises on real estate operations and asset management investments in Spain.
Tomás has a Law and Journalism Degree, with a Masters in International Law, Masters in Business, and a Masters in Taxation. He is a Registered Lawyer, license number 1,407 from the Law Society of Orihuela.
Languages: 


Sandra Segura
Economist & Partner
Sandra is an economist, specializing in accounting and taxes. She manages both Resident and Non-Resident Taxes, including rental incomes, wealth tax and corporate tax. Experienced in Spanish and Swedish accounting for both individuals and companies.
Sandra has a Business Administration Degree, with a master in European Financial Advisor.
Languages:  


Jorge Granja
Lawyer & Partner
Jorge Granja Vázquez, lawyer of the Bars Association of Alicante, specialist in administrative and civil law. Law degree from the Miguel Hernández University of Elche has a Master's Degree and different specialization courses.
Before joining the firm as a partner, he developed his professional work as a lawyer in the legal deparment of the Alicante City Council and collaborated with different law firms.
Jorge is in charge of the litigation department of our firm.
Languages:  


Fabian Kesseli 
German Desk
Fabian has developed his professional career within international law departments of Several Spanish and Swiss Law firms. Later he became the in-house lawyer for an international company where he wasintegral in implementing the company in Spain. Fabian is member of the German-Hispanic Association of Jurists and Vice President of the Rojales Swiss Club.
Fabian is a Spanish – Swiss Solicitor. Registered Lawyer, license number 1,585 from the Law Society of Orihuela.
Languages: 


Alina
Lawyer
Alina has worked in various law firms specialized in Real Estate Law and conveyancing process, she has a Law Degree and is in charge of all types of litigation and disputes.
Likewise, it is also in charge of obtaining residences and touristic licenses.
Alina has a Law Degree, with a Master's Degree in Legal Practice. She is a Registered Lawyer in the Law Society of Orihuela.
Languajes: