Welcome to BLAU Solicitors
A dynamic real estate law firm
Blau Abogados y Asesores, S.L.P. is a experienced and dynamic law firm specializing in real estate law and helping non-residents purchase property in Spain. We are independent solicitors that are highly experienced and energetic. We are hyper-focused on making the sale of properties as easy as possible. We are conveyancing experts.
Our independent solicitors know the difficulties and legal process involved with purchasing real estate outside of your home country. Our knowledge and expertise help you minimize the legal hassle and speed up the sale process.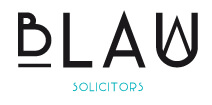 Beyond conveyancing, Blau Abogados y Asesores, S.L.P. can help you through many other legal areas. We are extremely experienced in:
OUR LAW FIRM,

YOUR SOLUTION
Blau Abogados y Asesores, S.L.P. helps clients throughout Costa Blanca, Costa Cálida and the surrounding areas; focusing on the areas of Torrevieja, Murcia and Orihuela Costa.
Our leading specialty is working with non-residents to purchase properties for sale, which can become a very lengthy and costly process.

At Blau Abogados y Asesores, S.L.P.  our conveyance services include:
–

Buying Property in Spain
–

Selling your Property in Spain
–

Off-Plan Property Purchases
–

New Plot or New Build Projects
–

Long Term Rentals or Rent to Buy
–

Bank Repossessions